Guaranteed 60 days free returns, for any reason, unused!
0
Reimagined a Classic
There's no better staple to a man's wardrobe than a navy white striper. This one features a sharp triangular pattern that makes it stand out from the rest. The carefully chosen dobby pattern adds to the fabric's enhanced lustre and profile. Don't miss the beautifully paired cuff detailing that also adds that subtle differentiation.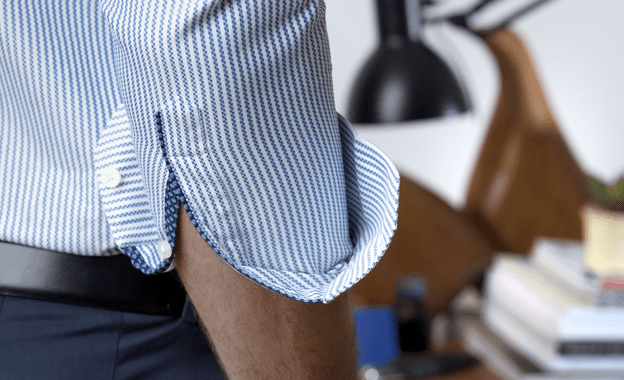 Gorgeous 100's Count Egyptian Giza
Only the finest fabrics are chosen for a Signature Andamen shirt and this shirt is made from Egyptian Giza cotton - the best cotton in the world with the longest staple length that gives exceptional sheen and vibrancy.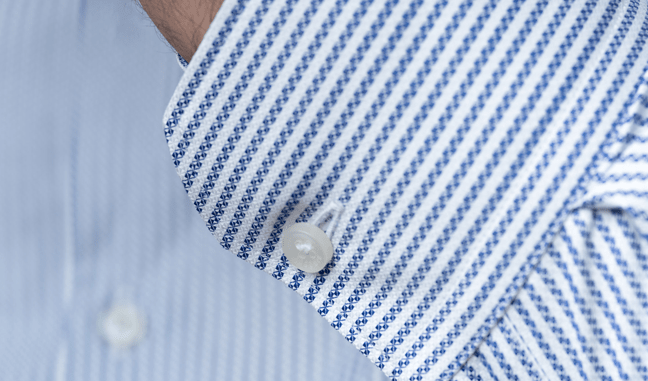 Refined Detailing
The shirt features real mother-of-pearl buttons in all their iridescent natural beauty. The buttons are precisely crafted to a thickness of three millimeters to exude a masculine appeal, and finished off with self etched Andamen lettering.

Mother of pearl is the coating on the inside of mollusk shells. When something gets inside a shell, the shell protects itself by coating the object with the same material that creates pearls. And that's why its considered the creator, or mother, of pearls!
Know Your Fit
Know your fit will appear here
How to measure yourself?
How to measure yourself video will appear here
You May Also Like°