Guaranteed 60 days free returns, for any reason, unused!
0
Relaxed Detailing
The addition of printed trim linings, a fun placket and a stylised yolk makes the shirt stand out even in another-wise more casual style.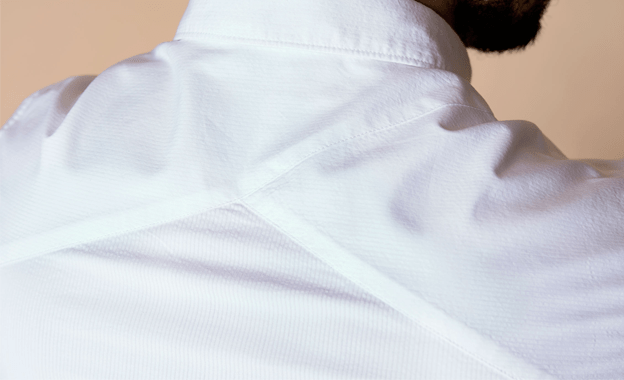 Ideal for Summers
We chose to make this shirt from a 'Seersucker' fabric – a material that allows for easy circulation and does not cling to your body. Technically, sear-sucker is a fabric that has a unique cotton weave that causes the thread to bunch together in some places, giving the fabric its trademark bumpy appearance. The combination of 'puckered' weaving and a lightweight cotton creates a cooling effect and makes this a must-have summer shirt.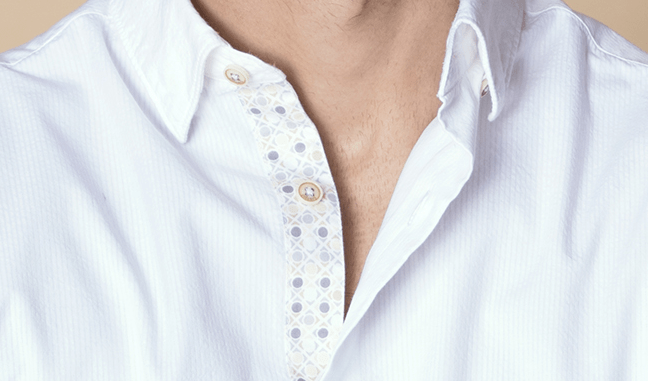 Universe in a Bindu
Dedicated to the renowned S.H. Raza and the motif that made him a legend, his 'bindu', Andamen continues its romance with the most basic geometric form that has been a source of expression in Indian art. You'll find the geometric inspiration of the season's collection 'Tribhuj' artistically placed on the inner placket of the shirt.
Know Your Fit
Know your fit will appear here
How to measure yourself?
How to measure yourself video will appear here